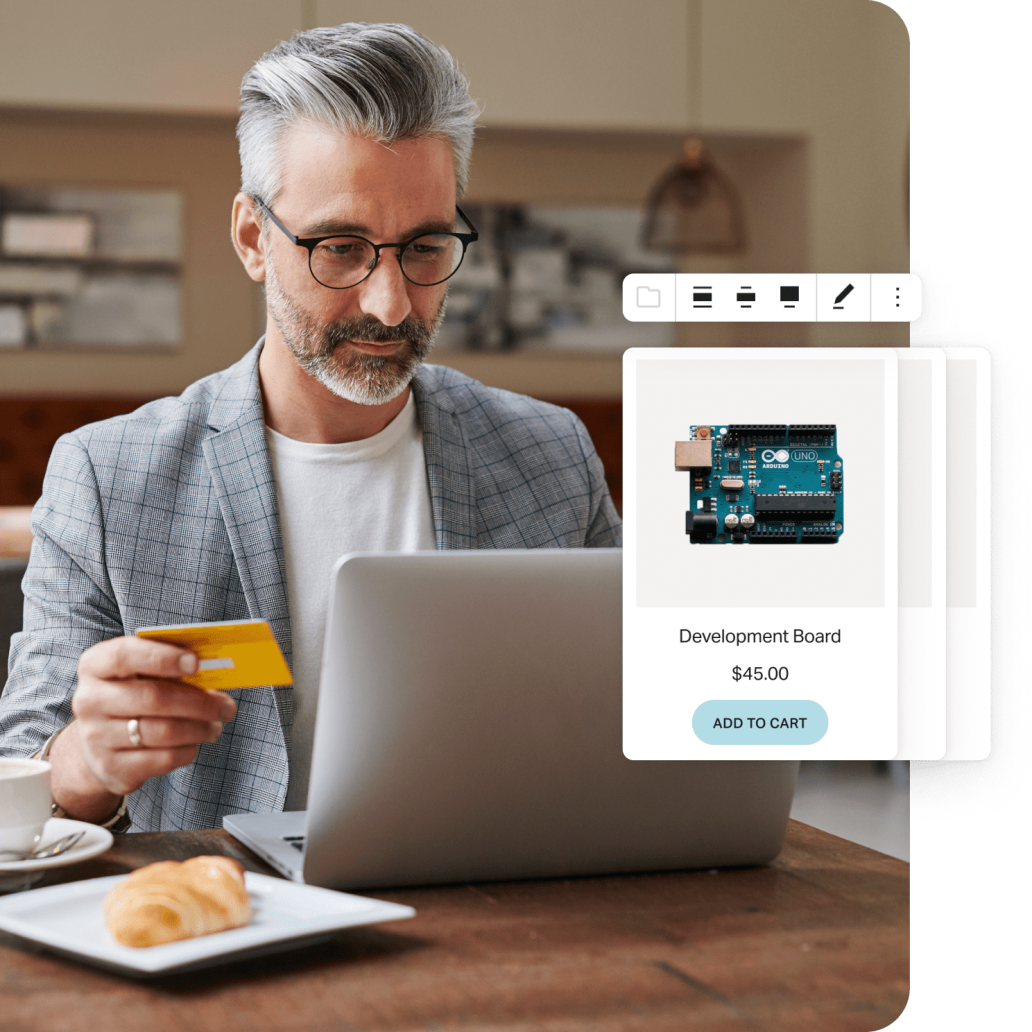 Content-Driven Commerce
Content and commerce are the new power couple. Tap into the world's most ubiquitous content and storefront technologies to turn your content marketing into ecommerce sales. Our platform makes creating great commerce experiences easy, empowering your team to drive customer engagement, revenue, and loyalty.
Skip the Headaches
Adding commerce to your digital presence shouldn't be difficult. But many legacy commerce platforms come with high setup costs, cumbersome software, and extensive developer requirements. WordPress VIP makes adding commerce easy.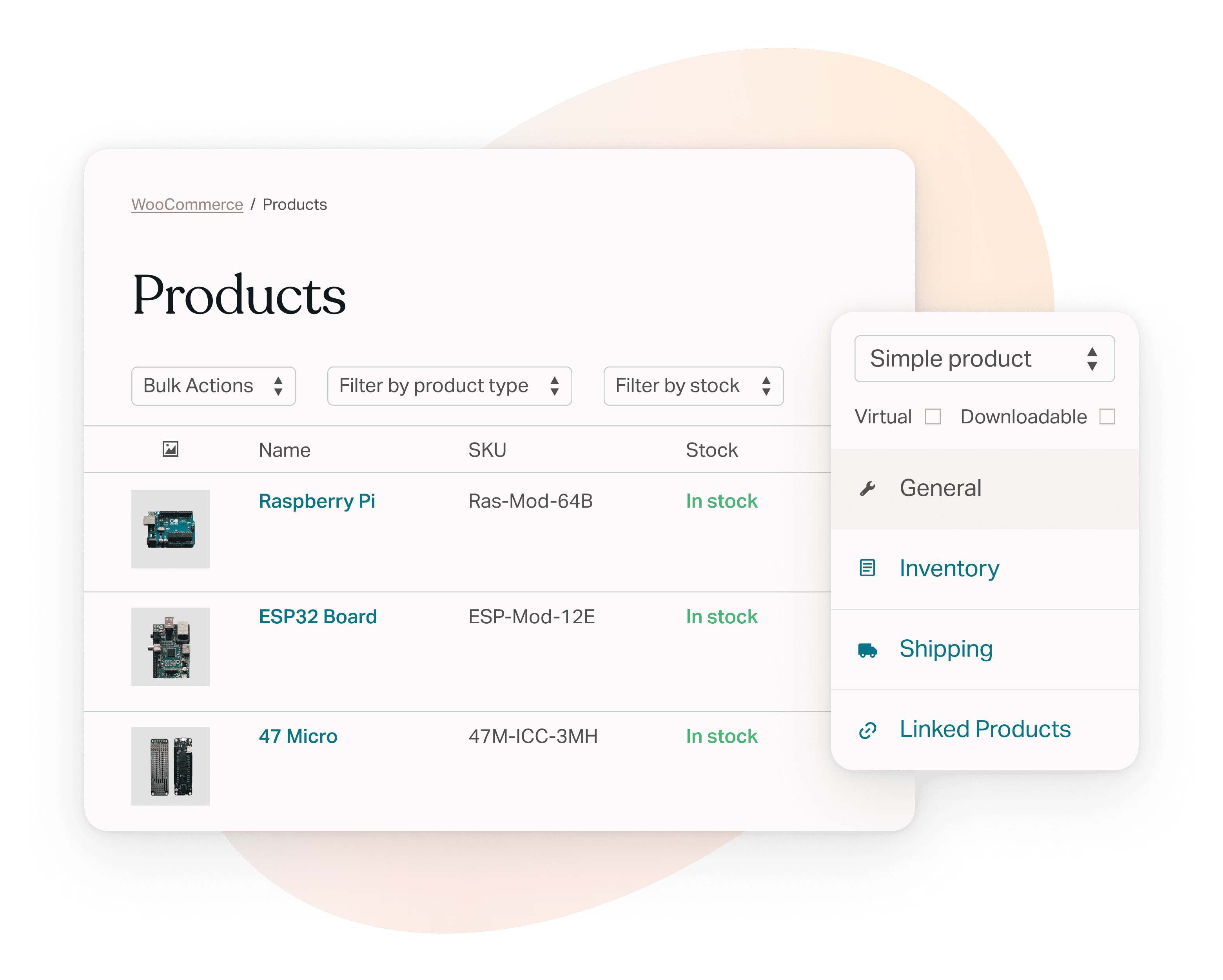 Extend WordPress to commerce
Built atop WordPress, WooCommerce makes it easy to add commerce to any site. Using the same administrative and content creation tools as WordPress, your team can add commerce to your experience right away. Used by more online stores than any other platform, WooCommerce is the simplest way to do business online.
Get started with a turnkey solution
Build the store of your dreams. From product catalog management to promotions to checkouts, out-of-the-box commerce features get you there quickly. Thousands of ready-built, customizable templates make setting up your store a snap.
Tap into extensions to reduce custom development
Take the custom development complexity out of your commerce experience. Address marketing, shipping, payments, CRM, product management, and other requirements with thousands of ready-to-go plugins.
Tailor your store alongside your content
With WordPress VIP's Gutenberg editor, easily build new pages, buying experiences, and more using tools your team already know and love. Quickly customize store content and checkout flows with easy-to-use, customizable drag-and-drop blocks.
Simplify store administration
Manage multiple storefronts, sites, blogs, and content all from a single platform, with a single set of administration tools, granular permissions, and the controls you need to meet your security requirements.
Let us take care of the platform maintenance
Focus on selling—not updating software. With WordPress VIP, never wonder if your store is running the latest software versions or security patches. We've got it covered.
"The back end of WooCommerce is much easier to learn. Managing stock is completely different and way easier on WordPress."

Taylor McGarvah, Facebook
Support your unique stores and offers
No matter how or what you sell, WordPress VIP makes it simple to tailor your commerce experience to your unique needs. Whether you need to manage across multiple storefronts, countries, business models, or payment options, we make driving more sales a breeze.
Manage multiple stores
Manage multiple storefronts from a single platform. WordPress VIP natively manages any number of sites and stores from its platform, making it easy to spin up new stores as needed.
Support flexible subscription models
WooCommerce Subscriptions allows you to introduce a variety of subscriptions for physical or virtual products and services. Create product-of-the-month clubs, weekly service subscriptions, or even yearly software billing packages. Add sign-up fees, offer free trials, or set expiration periods. We make subscriptions pain-free.
Sell across markets worldwide
Whether it's multiple sites, languages, currencies, partners, or more, WordPress VIP includes support for everything you need to sell globally.
Take the hassle out of payments
Use WooCommerce Payments, the popular payments platform inside WooCommerce. Or choose from more than 140 other gateways, including Stripe, Paypal, Square, Amazon Pay, Apple Pay, and Google Pay.
Customize your checkout flows
Tailor your checkout flow to match your unique needs. Collect the right information you need at the right stage. Test, tweak, and optimize each step in the checkout process to maximize conversion rates and improve the customer experience.
Choose the open alternative
Never be locked in. Choose the most popular open source commerce solution with the largest ecosystem of developers, solutions, and integrations. Get the flexibility to customize every part of your digital experience. With WordPress VIP, your only limit is your vision.
"We're happy with our decision to use WordPress VIP across our content and commerce use cases. We've been able to create a better commerce experience, customize for our unique needs, launch new sites, and empower our editors."

Douglas Johnson, Senior Creative Technologist, Thought Catalog

Prepare for growth
Rest easy knowing your commerce platform can handle the crush on your biggest days. By pairing our highly optimized infrastructure with best in-class-support, we ensure your store handles your growth, seasonal spikes, major promotions, and even unplanned traffic surges.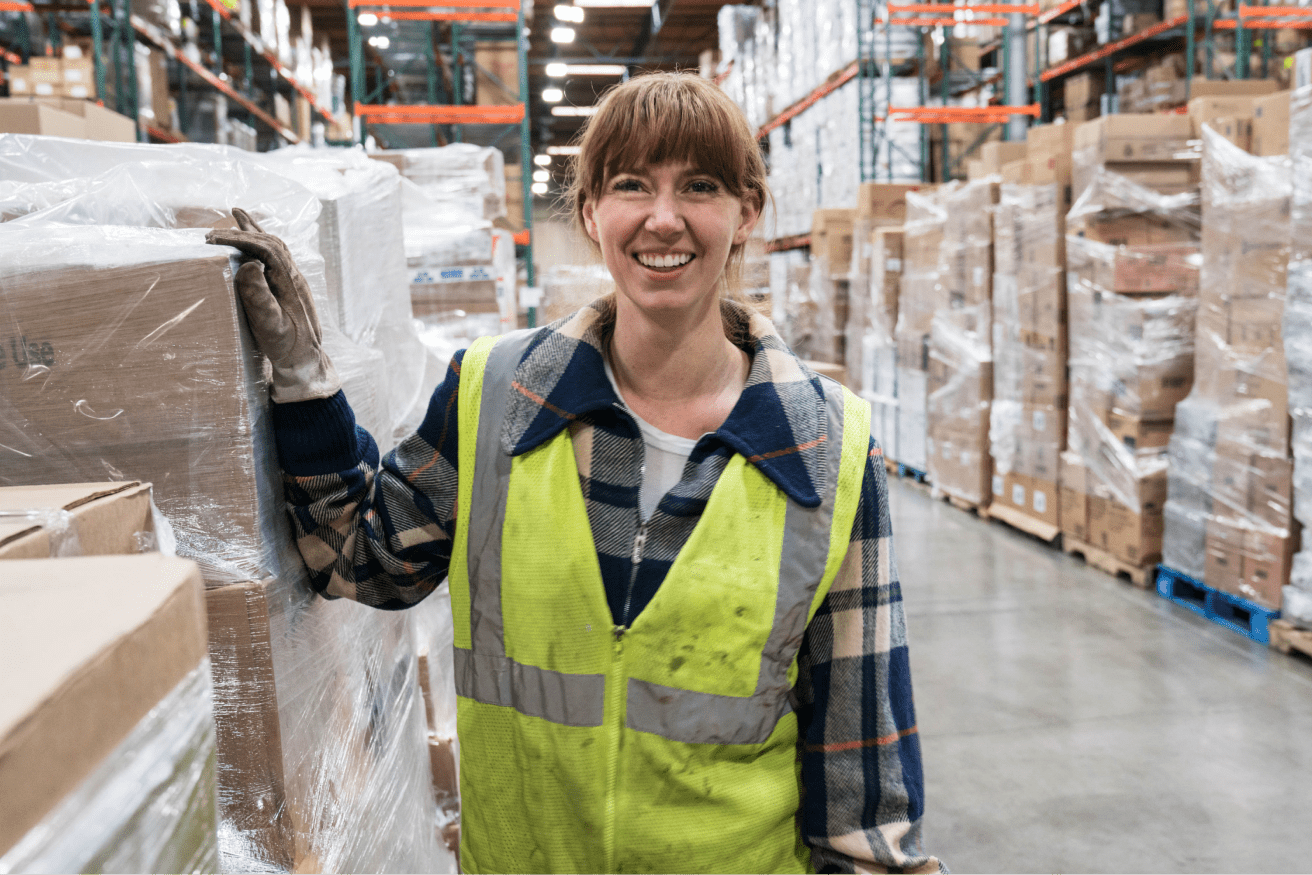 High-performance infrastructure
Ensure every step of your store experience feels snappy. Our infrastructure is optimized specifically for WooCommerce. After all, we're the company behind WooCommerce itself.
Dynamic autoscaling
Add more resources on the fly with no disruption or downtime. During your peak hours or peak days, WordPress VIP automatically scales up to handle the rush, then scales back down when things return to normal. So you aren't stuck paying for extra capacity you aren't using.
World-class security
Prevent fraud and other security breaches to ensure customers safely transact through your stores. WordPress is designed with multiple layers of security controls to meet the most demanding requirements.
Holistic support
Lean on our expert WordPress VIP Support, the team with more experience scaling WooCommerce than anyone else. Also, leverage our curated partnerships with agencies and global systems integrators. Whatever it is, you'll have solutions for everything you need.
Predictable costs
Avoid surprise bills down the line. With WordPress VIP, we make adding additional sites easy and predictable from a budget perspective. As you scale, understand your total cost of ownership without worrying about additional software fees and surprises.
Seamless store migration
Need to prepare for future growth or ensure your last outage never happens again, but want to avoid a costly and disruptive migration? Take an existing WooCommerce store and fortify it for scale by migrating to our platform in just weeks, with help from our expert team and partners.
"Certainly from my perspective, WordPress has been a great success—with WordPress VIP giving us that enterprise-level of assured quality on top."

Adrian Goodman, Digital Product Owner, OKdo