Optimized to make your site shine, every day.
Our platform is more than just a place to put your sites. Its purpose-built systems, data centers, tools, practical expertise, and thoughtful specialists that, together, free you and your team to focus on business rather than worrying about DevOps.
---
Flexibility
Our cloud-based containerized infrastructure encapsulates our best practices from running large scale, high profile WordPress sites. It's built for enterprise WordPress requirements like single sign-on, custom database tables, and running your own self-contained WordPress instances. For example, see how our specialized Cron infrastructure is designed to handle enterprise sized task queues with ease.
---
Control
We built and run our own delivery network across 20+ data centers worldwide, so we can monitor and optimize the largest part of your site's delivery path. A whole host of benefits come from this, including a demonstrated reduction in latency, complete control of your SSL certificates and associated security, stronger defense against DDOS attempts, and an industry-leading time to first byte.
It's not an add-on; it's all included.
---
Unrivaled performance and effortless scaling
On your biggest day and every day, your site will deliver unparalleled speed for users all over the world.

And you'll never have to think about scaling. Effortless and invisibly for you, our platforms team constantly monitors traffic patterns and handles hardware additions, database optimizations, cache tuning, and scaling algorithms that throttle up performance when you need it.
Our code checks and performance reviews help us to make sure that all of the code behind your sites can handle any and all traffic thrown its way. Your sites are our sites, and we approach them with the same care and attention we provide to our own large scale web applications.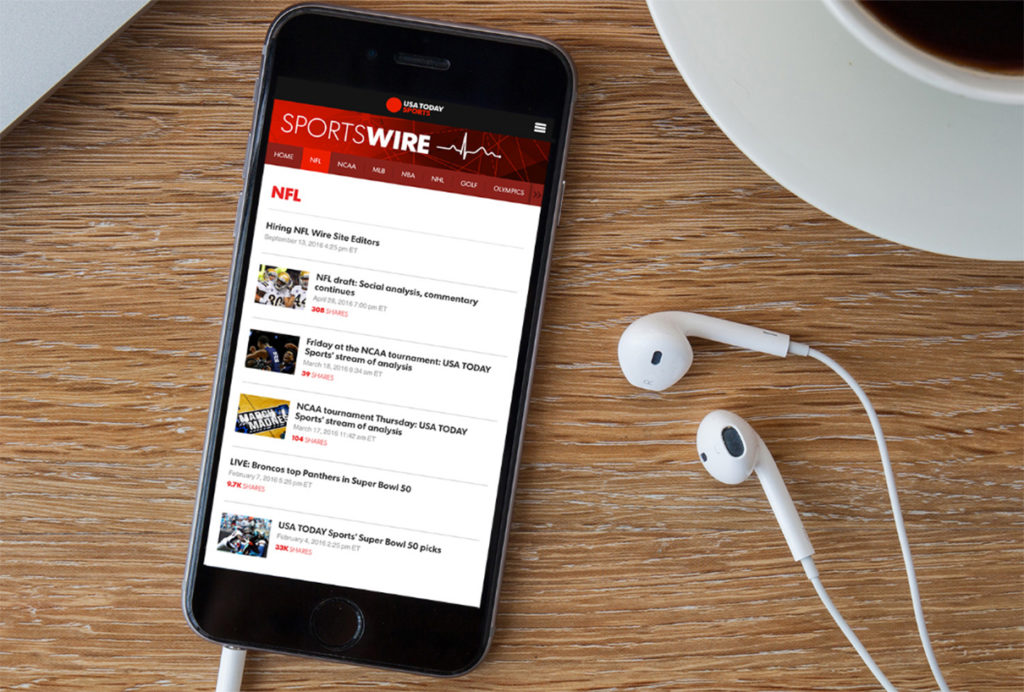 ---
Smart, proactive security
Our uniquely experienced systems and operations team manages your site's security with the same standards and techniques with which they safeguard our own large scale web applications. Read more about our enterprise WordPress security best practices for internal IT environments. Traffic is fully encrypted from edge to origin. While our security practices are carefully protected, we can share that we employ a number of approaches and techniques to proactively block brute force and other types of attacks. We are also Privacy Shield certified under the EU-US and Swiss-US Privacy Shield Frameworks.
WordPress itself has developed a program with HackerOne to securely and responsibly manage vulnerability reporting and response.
---
Fully managed service
We take care of everything. You'll never have to see a server control panel, update software, or respond to an alert.
Hourly backups, vulnerability scans, brute force protection, and comment spam filtering
Uptime and performance monitoring
Automatic resource scaling to handle peak and sustained traffic
Our services also include Jetpack Search, our scalable, powerful replacement for WordPress' built-in search functionality powered by Elasticsearch.
---
An extension of your development team
Our code scanning process is designed around Git and integrates with your workflow, so you never miss a beat. We automatically scan code to make sure it's optimized for security, performance, and the demands of scale. This brings confidence and creative freedom to your developers, trust and accountability to leadership, and improved efficiency and order to your pipelines.
Proactive and on-call support
Our service is designed to provide guidance every step of the way, so that your developers benefit from our knowledge and best practices even before they write a line of code. But when they do have questions or face challenges, our expert WordPress engineers are available via our support portal with response time specs tailored to your needs.