The VIP Dashboard is the home for managing your VIP Go applications. Upon signing in, a list of all your apps is visible: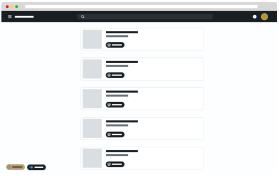 For updates and news on VIP, click on the info icon in the upper right-hand corner. You will also find shortcuts to documentation.
User access and authentication
GitHub is used to authenticate access to the VIP Dashboard. In order for a user to have access to the VIP Dashboard for an application, the user must have access to the GitHub repo for that application. Some parts of the dashboard require read access to the repository to view, while other parts, and many actions, require write or admin access.
An "e002 User Not Found!" error indicates that we were unable to find any VIP Go repositories the user has access to. If the GitHub user account does not have access to any VIP Go repositories, authentication will not be successful.
Tools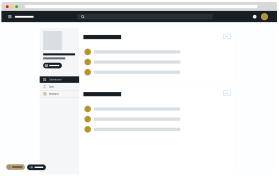 Dashboard
Displays an activity log for each of the app's environments. Click on the shortcuts for each environment to see the corresponding WordPress login and GitHub repositories.
A snapshot of the health of your WordPress applications running on the VIP Platform.
Features a real-time data syncing tool to copy content from production to a child environment. Find out more about data sync here.
Navigate a list of your domains available to the app. Switch environments and see which domains are associated with each environment, map domains, view DNS Instructions, and provision Let's Encrypt Certificates.
The VIP-CLI tool offers a command line interface for interacting with your applications on the VIP Go platform. Click on your profile icon to set up the VIP-CLI.
Manage who can access your app via an IP Allow List.
Manage Basic HTTP Authentication credentials for your app
Ship your HTTP logs to an AWS S3 bucket of your choice.
---
As we continue to design and develop new platform functionality, we are looking for testers to provide feedback on early ideas and prototypes. If you would like to get involved, please get in touch via Zendesk.