We are excited to announce our latest technical integration, LaterPay! LaterPay offers publishers a frictionless deferred payment approach to monetization that saves users time and increases conversions.
Instead of requiring upfront registration and payment – which derails over 98 percent of all intended purchases – LaterPay defers this process until customer purchases across websites reach a $5 threshold. With this approach, publishers can simultaneously expand existing subscription models, increase their paying customer base, and improve their user experience.
Publishers that integrate LaterPay on their VIP-hosted site can choose from a number of monetization solutions that best suit their needs. For instance, publishers can prompt users to purchase a specific article, timed access to content, or a full subscription. Single purchases and time passes complement the full subscription model by pulling new potential subscribers into the publisher's ecosystem while generating incremental revenues.
LaterPay's clients include leading German news site SPIEGEL online, news outlets like PC Games Hardware and KidsGo, and dozens of the top regional newspapers across Germany.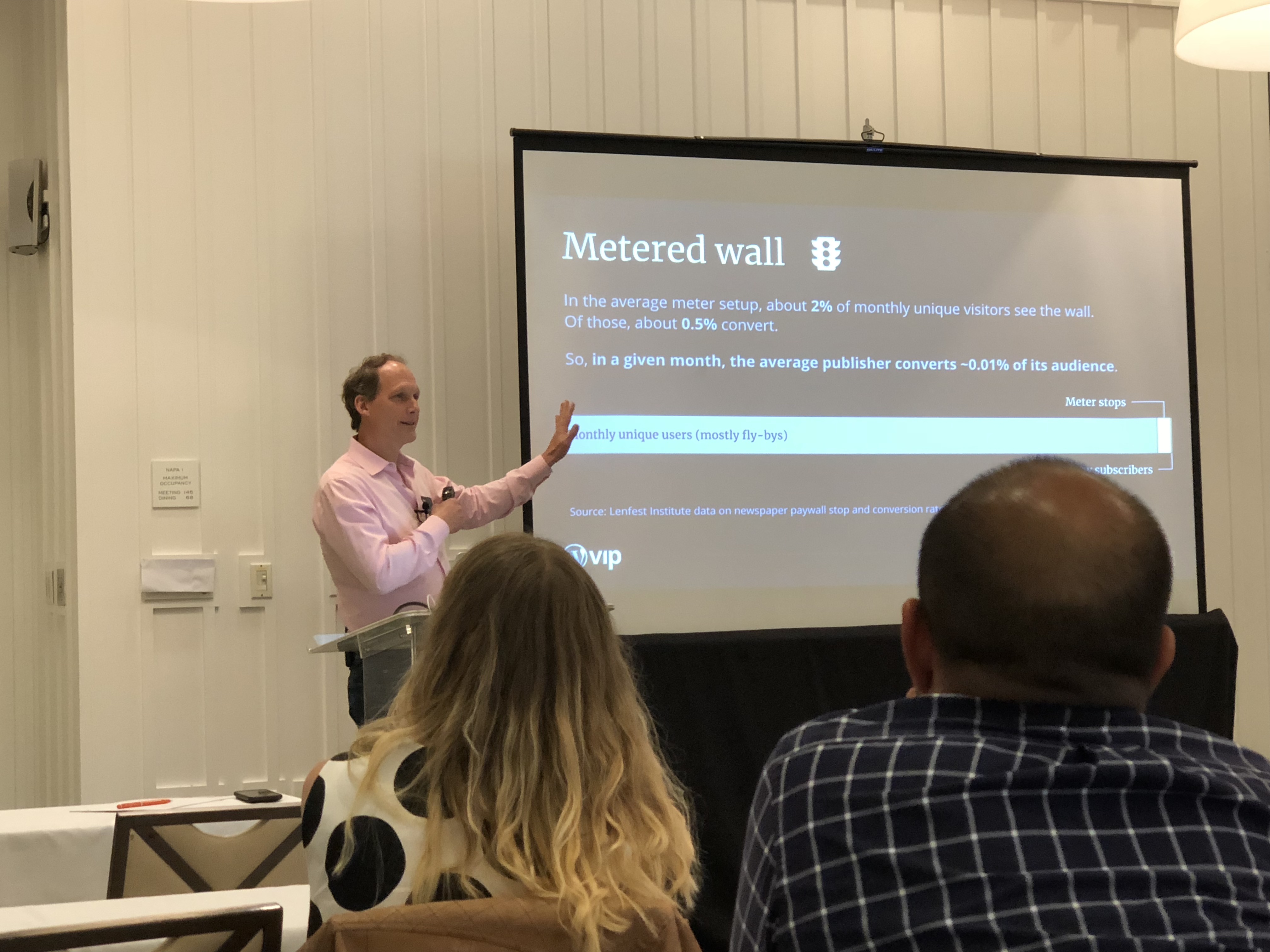 At this year's VIP Workshop in May, LaterPay CRO Hal Bailey shared his view of the current online monetization landscape in a joint session with TechCrunch's Head of Product Nicole Wilke. Flip through the slides from their Rethinking Revenue presentation.
If you're interested in using LaterPay, reach out to the VIP team, or fill out the form on the partner page. Installation details for current VIP clients are available in the Lobby post.